Why TechRack Systems Continues Our 20-Year Tradition of Excellence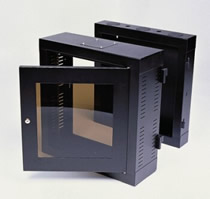 by TechRack Systems
Next year, TechRack Systems will celebrate our 20-year anniversary as a trusted technology storage solution company, and we continue to value the incredible relationships we've built with our customers.
Our mission goes beyond providing the best server cabinets, and similar products.
We believe that we connect our customers with solutions that improve efficiency, protect their valuable equipment, and help better organize their technologies. As we approach this milestone, we want potential clients to know what sets us apart from the rest:
data racks and network cabinets our clients need.
Our experience with companies of all sizes helps us better understand how unique our customers' data storage needs are. We subsequently offer products that are designed to adapt to even the most challenging storage scenario.
Lastly, we believe that every customer is a partner, and we want to be partners in their growth and success. That, more than anything, is why TechRack Systems believes that we are truly the best choice for top-quality technology storage solutions.
If you're new to TechRack Systems, we encourage you to contact us for more information about our products and services. Discover why we are a leading provider of the perfect solutions you need.