Keeping Your Data Center Cool Year-round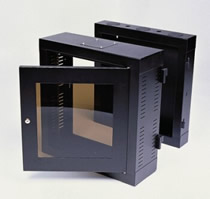 by TechRack Systems
We may be sitting on the cusp of winter, but if you manage a data center, keeping cool is always on your mind. In order for all of that expensive hardware to operate at its optimal efficiency, it can't exceed a certain limit, which varies from setup to setup. Here, a few tips for keeping your data center temperate year-round.
Simply dropping the temperature in the server room is a common move and a mistake. Yes, you're keeping everything cool, but you're doing it at a huge cost. Effectively managing airflow is the savvier move, according to a recent post in the Data Center Post. Hot- and cold-aisle containments will support a traditional cooling system by minimizing the amounts of hot and cold air mixing together.
The mere mention of customization usually triggers thoughts of wildly inflated budgets. But the simple reality is that each company's needs are unique, and a data center should, ideally, be built according to those needs. Customizing your data center will not only enhance the data center environment but also enable more efficient operations and optimized use of the space and cooling, says the Data Center Post.
We offer a full range of build-your-own network cabinet solutions. Handpick your frame and every component. Rather than beginning with your back pinned into a corner, utilize every square foot with a storage system of your own design.
Last, consider using the same manufacturer for all of your server enclosures. This sounds like a blatant sales pitch, we know, but it'll ensure a seamless fit, both initially and with any future additions. And the more cohesive your server storage, the more efficiently your server will operate. And efficiency reduces your risk of overheating.
Contact us to discuss your next data center design or updating an existing one.