The TechRack Systems' Advantage—Learn More About Why You Should Partner With Us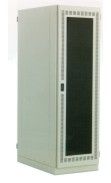 by TechRack Systems
At TechRack Systems, we know that new customers have a lot of questions about our server racks and IT storage solutions. We want you to know that whether you are an IT rep for a large corporation, or a small business looking for affordable network racks, we are here to help. We know that your IT equipment represents a significant investment for your business, which is why we are so committed to providing quality products that continue to evolve in conjunction with the technology they house.
Why Should You Choose TechRack Systems?
With nearly two decades in the industry, we are the leading internet-based supplier of quality computer cabinets, server racks, LAN work centers, printer stands, data cabinets, computer workstations, wire racks and KVM switches.
We have a proven track record of satisfied clients, including major corporations and government agencies.
All of our products are designed and manufactured to meet and exceed the requirements for safe, secure server and IT equipment storage. We understand the ventilation needs, as well as specific industry regulations like HIPAA. We craft products that provide comprehensive solutions.
We also offer build-your-own options so that your company can create solutions to meet even the most challenging storage needs.
Lastly, understand that, while your passion lies with your growing business, the keys to success come from well managed logistics. You have to focus just as much on the inner-working of your business as you do on the products or services you provide your customers.
Our customer service team sets the standard for knowledge and personalized attention, because we understand you want a partner you can trust. We can help you select products that meet your needs and budget.
We focus on cost savings at every turn, and attempt to find the best shipping solution that is the most economical for your items and location. We also offer volume discounts.
These are just a few of the benefits of partnering with TechRack Systems, and we encourage you to browse our site to learn more about our products. If you have any questions about them or how we can help serve you, please feel free to contact us.
Discover why we are the leading provider of IT storage equipment and how we can help you.